Early this week, Walt Disney Pictures debuted their second trailer for their upcoming animated feature, Moana. Hitting theaters this Thanksgiving, Moana stars Dwayne Johnson as Ma'ui and newcomer Auli'i Cravalho as Moana, and is directed by John Musker and Ron Clements of Aladdin, Hercules and The Princess and the Frog fame. Though both trailers don't show off much of the plot within the film, there's so many spectacular elements worth analyzing. To exercise our excitement for Moana, we're taking a look at our five favorite things we've learned from the trailers so far.
Moana is One of Disney's Most Visually Stunning Animated Films Yet:
Though it's careful to share too much of what it's story contains within it's promotional content, Moana has no trouble showing off it's absolutely gorgeous animation and character design that it boasts throughout. The vibrant colors of the film's stunning realistic ocean and unique characters is some of the most brilliant and remarkable from the studio yet. If there's anything that Moana has convinced us of, it's that experiencing this movie in anything other than IMAX 3D will be a dishonor to this work of art.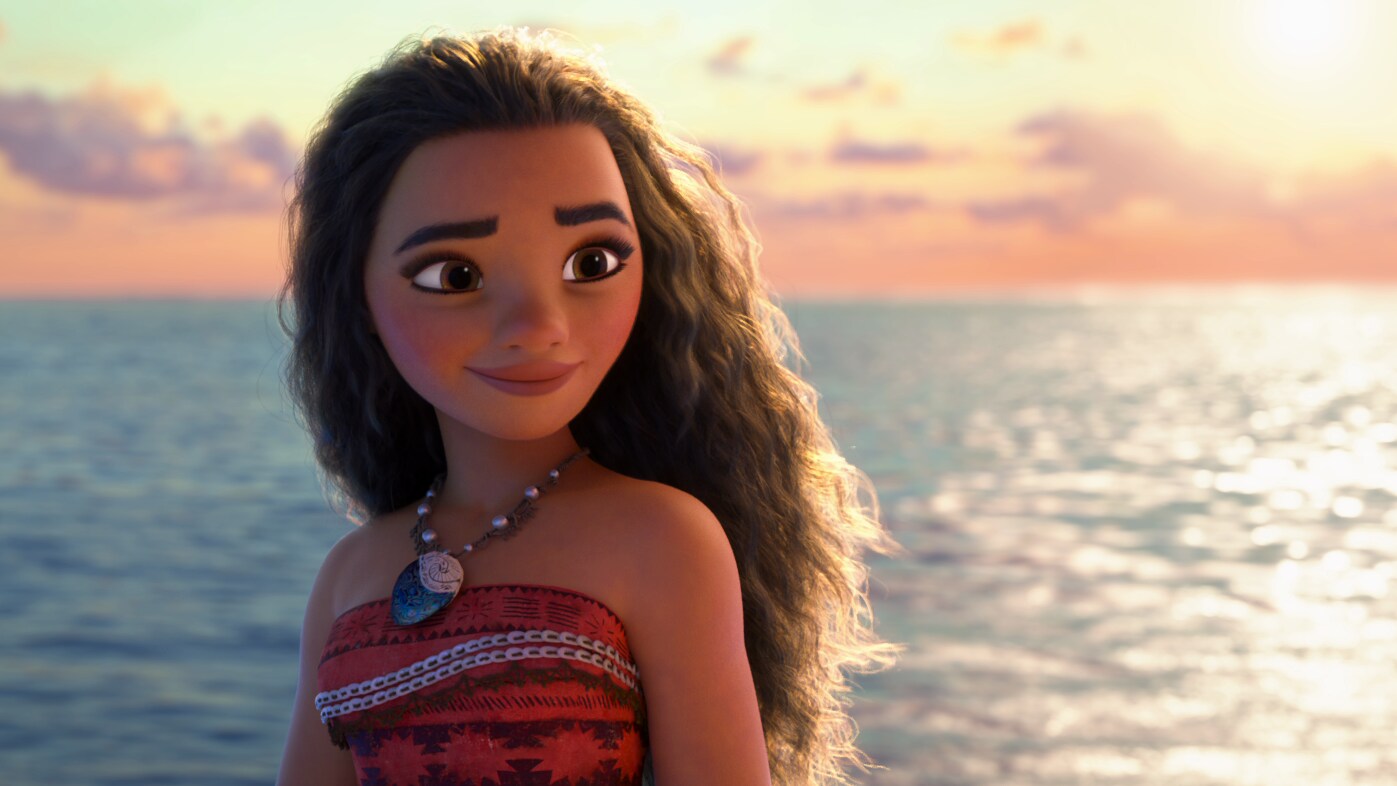 Moana is Full of Breakthroughs for the Walt Disney Company:
Clearly indicated by the trailers promoting the film, Moana is a movie filled with ambition. In addition to it's bravery to add new things and for creative visual storytelling, Moana is full of creative unique first opportunities for the studio, marking their first breakthrough into Polynesian culture and mythology, most primarily with the inclusion of Ma'ui, regarded as a demi-god within Polynesian culture. Both John Musker and Ron Clements are no stranger into diving deep into cultures to craft their stories, as shown by their exploration of greek culture in Hercules, but the themes and story within Moana mark an array of uncharted territories for the Disney company.
Disney's Moana's Soundtrack is Certain to Be a Guaranteed Hit: 
Perhaps what's going to be the most exciting thing about Moana is that the film is set to be Disney's next animated musical. With new songs by Hamilton's Lin-Manuel Miranda, Opetatia Foa'i, and Mark Mancina, Moana's soundtrack is sure-to-be a stunning musical. The only song released so far, "We Know the Way", heard during the teaser trailer, is extremely catchy and beautiful, making us very excited to hear more.
Moana is Full of Unique Unlikely Characters:
In addition to stunning character design, Moana boasts dozens of unlikely characters into the mix, pairing up the unlikely duo of shape-shifting demi-god Ma'ui and Moana, the film also showcases a wide array of characters and character designs that are unique and stunning.
The Film Isn't Giving Away Any of Its Secrets Yet: 

As intriguing and exciting as Moana is, one thing clearly evident in the trailers is that Disney isn't quite sharing all it's secrets for Moana just yet. Keeping it's story very well under wraps, perhaps the most exciting thing about Moana is how little is being shared about it, leaving much room for surprise. Moana is by far one of Disney's most ambitious and exciting projects lately and in a modern day of movie-going marketing that gives it's audience far too much information, the carefulness of the amount of plot that Moana gives away is a refreshing change of pace. We can't wait to be surprised this November.
Moana hits theaters nationwide this Thanksgiving.